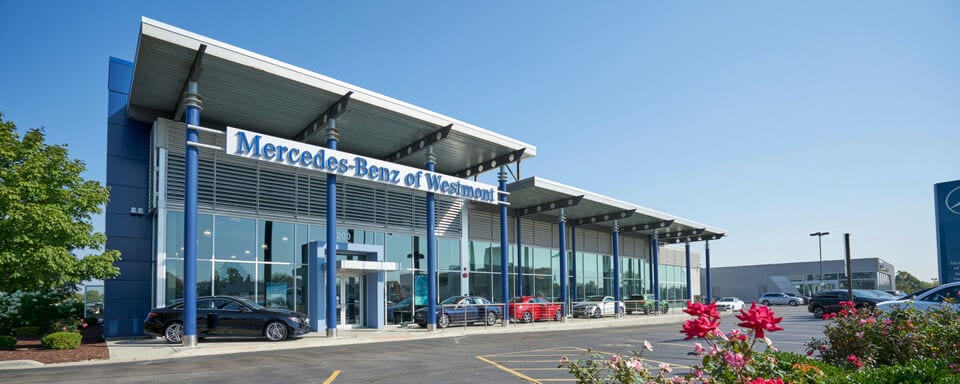 Here at Mercedes-Benz of Westmont we proud to offer the finest selection of New and Pre-Owned Mercedes-Benz vehicles in the Greater Chicago area. More importantly, we aim to provide you with the best service we can offer. Whether you're a first-time Mercedes-Benz owner, or a long-time enthusiast, our commitment to our clients is paramount. From our sales team to our expert service technicians, we hope to make your experience at Mercedes-Benz of Westmont a great one.
Here are a few testimonials from our clients. If you would like to share your own experience at Mercedes-Benz of Westmont, please give us a call at 630-537-0313 or simply use our contact form below. We really do appreciate your feedback!
"I will send everyone I know"
"This was my first time purchasing a vehicle completely on my own. Sadly, in 2018 there is a still a gender bias when purchasing a vehicle. At Mercedes-Benz of Westmont, this was NOT the case. I must say that Kimberly took all of the fear out of making such a big purchase and made the whole experience very enjoyable. The level of transparency at Mercedes-Benz of Westmont made this purchase a no brainer. I was provided with the Carfax report, maintenance report, Kelly blue book price comparison and Kimberly reviewed all of features once I arrived.
When I went online to reserve the car, another car caught my eye. When I shared this with Kimberly, she offered to walked out to personally take a look at each vehicle then reviewed the options package with me. When I arrived she had both cars ready for my inspection. While I did not change my mind, Kimberly opened the door to my getting "just what I wanted". She even called later that evening to see if I had made it home safely and how I liked the ride.
Buying my certified pre-owned Mercedes-Benz of Westmont felt like buying a car from a good family friend. I will send everyone I know."
"Very comfortable with the process"
"This letter is to commend your sales representative Jim Fico for rendering excellent service.
I am usually apprehensive with regards to buying a used car from a dealership. Mr. Fico took the time to patiently answer all of my concerns and discuss the benefits of your association with AutoNation.
He made me feel very comfortable with the process and took the time to find just the right car with me.
His friendly comportment and thorough follow up make him a valuable asset to your team. I will definitely recommend others to your dealership because of him."
Dealership Hours
Monday - Thursday

9:00 AM - 8:00 PM

Friday - Saturday

9:00 AM - 6:00 PM

Sunday

Closed